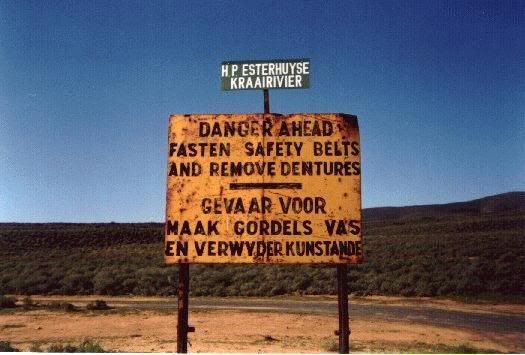 I don't ask for much here in my little slice of the blogosphere, but I do have one small request for 2008. The following predicament has happened to me eleven times since last July. I counted. Really. Eleven times since July I was "voice-cancelled" or
"e-canceled" on the day of an appointment. And merely as a result of having sent the message, the person who cancelled considered the appointment sufficiently undone. So very wrong.

Because in each of eleven instances, I had neither read nor heard the message in time, and I went to the appointment, on time.
And for some added fun, on three of those eleven
occasions - because I live in Boston - I paid $30 to park my car and eat lunch by myself.
This is common sense: when you cancel an appointment it is absolutely necessary to confirm that the cancellation message has actually reached the cancellee prior to the occurrence of the appointment.
This type of behavior is bad business hygiene. And bad manners. And bad karma. And a bad blow to a business relationship. Really. Please believe me.

The way in which you cancel appointments is an opportunity to add some grace to an unpleasant message. Do it with class. Be considerate. Try REALLY HARD not to cancel with less than 24 hours notice. If you have to cancel on the "day of" you should track down the person and deliver the message yourself. Or buy the person a swell present.

I think that my eleven presents will be arriving any day now.
If you need more info please visit
http://www.justtellmehowtocancel.com/
.