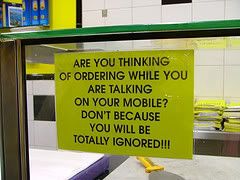 Do you have a long list? It's a secret list that contains all the wrong things that your company, your staff, your senior management or your assistant foist upon you every day. If you named your list, it would be titled, "All the things that are wrong at work".

Bad news: If have that list – even if it's short - then you are a blamer. If the list is long, you're a blamer AND you're behaving like a martyr. You know…"Nobody works as hard as me". Or, "here's another stupid thing they did". What if you stopped complaining and attempted to fix all the things that are wrong??

Blaming is tricky because technically, you're probably correct. And worse, blamers hardly ever see themselves that way. You know that this is absolutely unacceptable behavior at work. (Or anywhere, actually). When your staff sees and hears this behavior they follow. They start complaining. They think it's ok to just whine.

There's a preacher in Kansas who became fed up his complaining parishioners that he started a movement called "A Complaint Free World". It's the real thing.
http://www.acomplaintfreeworld.org/
. Oprah, The Today Show, all of it.

He challenges people to one little commitment: NO complaining for 21 days. Wear a silicone bracelet and move it to the opposite wrist every time you complain. He says he broke three bracelets moving it back and forth so often.

I challenge you. Stop complaining. DO SOMETHING. I know what you can do….stop complaining. You'll be a better manager. And a better person.