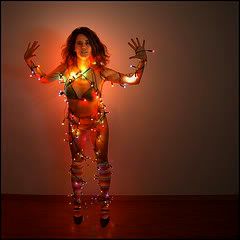 Have you watched "The Last Lecture" on YouTube? Or Oprah? Or everywhere? Here it is...
http://abcnews.go.com/Video/playerIndex?id=3633975
. I encourage you to take 45 minutes and watch the whole enchilada. Pausch is a wildly popular professor at Carnegie Mellon and this really was his last lecture, delivered last September. Professor Randy Pausch suffers from untreatable pancreatic cancer.
He offers numerous essential messages such as follow your childhood dreams, live your best life, let your kids paint their bedrooms and brick walls exist for a reason. He tells funny, insightful and illuminating stories.
The reason I am asking you to watch is not because of this particular story. It's because part of your job as a manager – a big part of your job – is to inspire others. Not to merely lead or manage or direct, but to exhilarate, arouse and invigorate those around you.
Isn't that one of the things we truly long for in life? Someone or something that will help us to become the best person we can be. A way to feel deep satisfaction in the place that most of us spend 50 or more hours every week. You can give that gift to your team. And to yourself.
Accept this request. Take the challenge. Do at least one thing every week that sparks you and you will naturally begin to set aglow those around you. It's easy....watch a video on YouTube, read a book, visit websites, read a new magazine, find a blog that is clever and ask people all around you to tell you their stories. Inspiration is everywhere if you just look.