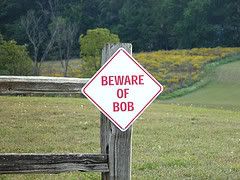 Why do employees so often feel like management is on one team and they are on another? As if they live in two different countries and each is speaking a different language?
A truly unproductive idea that many of us have been taught is that managers should never get too close to their people. I think that one is really wrong thinking. What exactly is too close? What would that really look like? Does that mean you would care too much? What bad outcome would occur if you were too close?
I have heard this answser: "if I get too close to my people they'll forget I'm the boss". Really?? Is that what you really believe?? I have never known or heard of an employee who was confused as to who their boss it. I think that everyone knows who their boss is every single day.
It is a widely documented fact that employees work harder and better when they believe that someone cares about their growth and performance at work. (
http://www.gallup.com/consulting/52/Employee-Engagement.aspx
) And that someone is almost always a manager.
Get close to your people. Talk to them. Often. Create genuine rapport. Ask questions. Listen to the answers. Ask more questions. Take action on their answers. In that way, you will naturally inspire people to "want" to do their best. And then some.