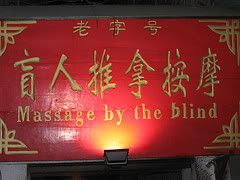 Many good people have recently lost their jobs – and not because of poor performance. Your ad runs once and an email avalanche is the result. How do you decide who to interview? More importantly, how do you decide who you don't interview?

Use screening questions. A short list of questions that quickly and effectively screens out candidates who just won't make the cut. And screens in those who deserve the big interview. But the 'don'ts' come first.

The goal for the Screen interview is to be short and sweet. It's efficient. And it lasts ten minutes, max; fifteen for someone who is great. It's a list of focused questions that require brief, specific answers. First, ask the essentials about geography, requirements for education or job-related experience.

Then the fun begins. Ask three questions that focus on the white hot core of successful performance in that job. Questions that require specific answers and illustrate the candidate's ability to deliver excellent performance. The candidate's job is to answer with specific examples. Your job is to settle for nothing less than specific examples.
Here's the "don't" interview secret that this post promised. If they have been doing the thing you are asking about then they can provide specifc examples. Dozens of them. If they aren't doing it, their answers will be vague. Doing=telling. Don't settle.
The screening questions have to focus on the results you want. Screening questions are not about skills. They focus on performance.

It's simple: define three results that represent great performance in the job. (And you should already have that list). After you've asked your white hot performance questions you'll know whether they should move on to the big interview. Some tips:
1. Time it. In the ten minute screening call you talk one minute and they talk nine.

2. Use a list of questions, in writing.

3. Write down what they say. Explain that you are taking notes and you might pause to catch everything. Or, ask someone else to take the notes so you can really listen. Or, you can use a great website called http://www.freeconfernececall.com/ to record the calls for free and download the sound files. It's all free.
4. Explain how it works: "this is a screening interview to determine whether you might be a good fit for the job. Please give short and specific answers, but long enough to answer completely. Be as specific as you can". (And you'll learn whether they can follow directions).
5. Set aside an hour and do five screeners in a row. You will get good at it.

But before you start...what are the three white hot performance results that define great performance in your job?