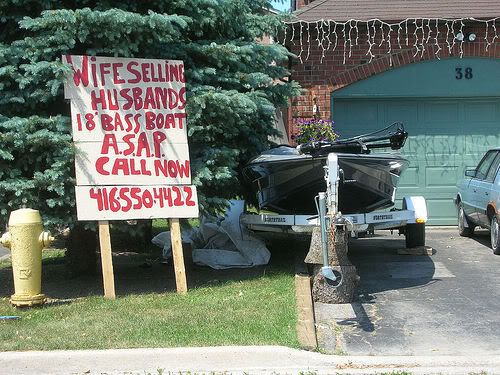 I just found a cool blogger named Alexander Kjerulf. He writes about the productivity of happy employees and he and I agree: a business will have happy employees ONLY when managers pay attention to the right stuff. And happy employees are more productive employees.
http://positivesharing.com/2006/08/top-5-business-maxims-that-need-to-go


Old truth: Failure is not an option which means that we absolutely, positively must succeed. Well, guess what: Putting pressure on people to always succeed makes mistakes more likely because people who work under pressure are less effective. They resist reporting bad news and often, they close their eyes to signs of trouble. All of this especially true when it's reinforced with punishment for those who make mistakes.

Peter Drucker (often credited as the "inventor" of modern business writing) suggested that businesses should find all the employees who never make mistakes and fire them, because employees who never make mistakes never do anything interesting. Admitting that mistakes happen and dealing constructively with them makes mistakes less likely.

Also, failure is often the path to new, exciting opportunities that wouldn't have appeared otherwise. Closing your eyes to failure means closing your eyes to these opportunities.
New Truth: Failure happens. Deal with it. Invite it. Welcome it.

Jake's suggestion: this week, go hunting in your organization. Go find some failure and reward it.