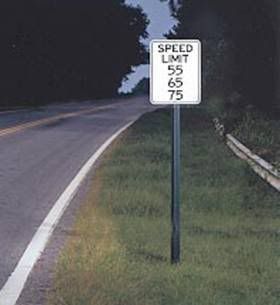 I'm gonna deliver this message once a month 'cuz it's so dang important.
The zillion dollar question to ask at the start of every process is this, "What's the outcome we want?"
You gotta start with the results you are aiming for. Start with whatever you want to have at the end of the meeting, project or conversation.

Simply by asking "what's the outcome we want?" you can streamline any process. You'll gain clarity about where to take the questions. Troubleshooting will become a snap. It will be easier to avoid the distractions that present themselves in every procedure. Because you know where you're headed. You know where you want the finish line to be.

Write your desired outcome on a BIG piece of paper and post it on the wall. Keep it in sight at all times. Hang it in the hall. Make it your screen saver. Write it on your hand. Email it to everyone. Keep your eye on the outcome.

When other important issues pop up (and threaten to derail your process), take a Post-It note, write down the distraction and call it "other issues to be discussed". Deal with it later...but deal with it.
Try this: talk to your management team. Make a pact that you will continually ask each other "what's the outcome?"
When you know what track you're on it's easier to STAY on track.