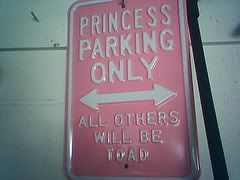 Regardless of the type or quantity of training and development that your company offers (and most offer zip squat nada) YOU are the one responsible for your own growth. Don't be discouraged. Now that you know it's part of your job description to get yourself trained, it's easier than ever to make it happen.

You already know about the workshops, night courses and best sellers that you are avoiding. I understand completely. Instead, here's a partial list of some other possibilities, and they're not the same old same old. PICK ONE and do something.

RSS Feeds – easy-peasy. If there is management content on a website that you like, you can have that content sent to you, rather than visting the site daily. Go to Wikipedia and learn about RSS feeds. They're like buttah. Take a look at
http://fastcompany.com/homepage/index.html


Podcasts – sure, you've heard of them, but have you listened to one? Do you subscribe to any? If you listen to audio on any type of portable device or on your computer, you are almost a podster. Every single business magazine, newspaper and management site offers great content you can listen to. Wiki Podcasting to learn how.
http://www.podcastdirectory.com/podshows/429943


Newsletters – How about an email you'd really look forward to, daily or weekly? I promise you - there are terrific management newsletters FREE, and all you have to do is opt-in. Pick one and subscribe. I like
http://www.stevebalzac.com/


Craig's List – get yourself a tutor for the specific stuff you want to learn about, such as reading spreadsheets or enhancing your computer skills.

Linkedin.com – It's MySpace for professionals. Do not hesitate. Go there. Register. Play around. It's great.