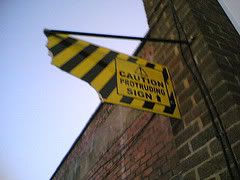 A new COO client is "having trouble" with her Chief Technical Officer. As she explained it, he understands all the problems because she has explained them clearly and consistently. To his face. In frequent meetings. So I spent time with him yesterday and whaddayathink? Me thinks she is living in outer space 'cuz he had only a vague idea that there were problems, let alone the ability to name them.

Come on. Don't mess with this one. When something has to be said, say it. Be decent and kind… and say it again. And again, if needed. And then make it a conversation – WITH the employee. If your CTO doesn't know what she's doing right and wrong, it is ON YOU. (Like everything else managerial).

When you are delivering news that nobody likes to deliver or receive, be direct. Blunt. Frank. Candid. Blurt it out if that's what it takes. Saying it decently matters….a lot…but actually saying it matters more.

Once said, the most helpful and professional thing you can do is to write a concise email that summarizes your observations AND outlines the agreements that were made to fix the problems. If those agreements were not made, then you might as well have been whistling a happy tune because "if nothing changes, nothing changes".

Just state the facts, and if you didn't make your points in person this will make sure the job is done.

Try this: in your next 1:1 meeting ask specific questions about the new behaviors you discussed the week before.
Continue to ask, ask, ask until the new behaviors are routine.