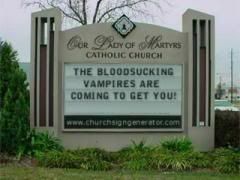 Hebrew National Hot Dogs had a slogan for years that was "we answer to a higher authority"…and the higher authority was God. Pretty darn high.

When you are hiring, to whom or to what standard do you answer to? I can just about guarantee that if your standard isn't defined as "great" then it's just not good enough. Consider that good news because that means your hires can continue to get better.

One of my clients is interviewing for a key position. At the start of the process they had decided to hire only people who would be the best possible fit. Let's call that "hiring only A level candidates". Except that a "B" candidate has shown up and they are talking themselves into hiring him.

(By the way, the definitions of A's, B's and even C's comes from companies who offer testing and assessments to help ensure better hires. More on that in tomorrow's post).

Be warned: it's really really really hard to hire only A's because that means you will NOT hire people who are quite good. Because a "B" is quite good, right? In other words, holding out for a fantastic hire means you take a pass on a merely good hire.

Maybe that sounds crazy but in fact, it's a piece of advice that can change your business. I recommend two great books on this topic called, FIRST, DISCOVER YOUR STRENGTHS by Marcus Buckingham and SOAR WITH YOUR STRENGTHS by Donald Clifton. Two classics, really.

I promise…you absolutely can learn how to recognize talent and increase your chances of making better hires, but it starts with a difficult commitment. I encourage you to read those books and commit to hiring only people who will be A's in your company. Once you commit you can learn how to do it.
Try this: read or podcast those books. Totally worth it.