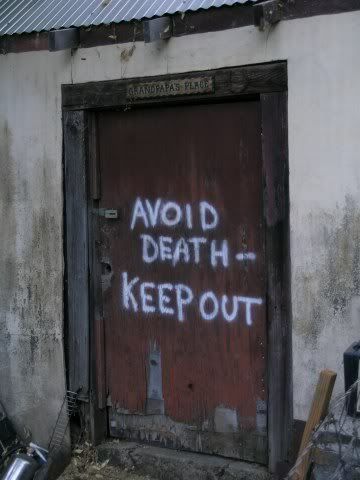 I'm leaving London in the morning but here's an interesting follow up-to my previous post.

I took my last tube ride yesterday and surprisingly, I got delayed again. After a mere thirty seconds (even faster than two days ago) an announcer came on to explain the delay. I swear this is exactly what he said: "there is no service on the Northern Line north of this station until approximately three o'clock due to a body on the tracks under a car". Nobody on my car even flinched.

If ever there was a situation that begged for a partial truth - or none at all - surely this is it. Yet the Tube folks must know something that most other organizations haven't figured out (yet).

When we're on the receiving end of information we want to be told the truth. We are entitled to the truth. And most importantly, Jack Nicholson was not correct…we can handle the truth.

Telling the truth is a powerful way to show your staff your high opinion of them. When you tell the truth you share the burden of "what comes next" with your team rather than behaving as if you are the only one who can solve the problem. One could even argue that withholding the truth is a form of arrogance because it suggests that you get to decide what people do and do not have a right to know.

Try this: "When in doubt, tell the truth". That's what we teach our kids.