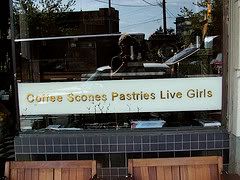 Ten years ago, when I started my last job, I asked people to tell me about my predecessor. Of course, everyone had different opinions about the guy but there was one thing that everyone was unanimous about. He was a bad decision maker.
Making decisions poorly drives people crazy. I'm NOT talking about making poor decisions (which is pretty bad on its own) but this is about doing a bad job in the process of making the decisions. Is your style below? Do you need a decision intervention?
Too Fast
– shoots from the hip and decides wicked fast. Ready, fire, aim.
Alone
– takes some time to consider the info but doesn't ask anyone for their point of view.
Wishy Washy
– Just doesn't decide. Looks like she's deciding because she takes time to consider & invites input, but she just cannot decide. So she doesn't.
Changes Position
– Makes a reasonable decision and then changes her mind. This happens a few times before the final decision is made.
After the Fact
– Makes decisions well but once it's made she starts questioning, worrying, second-guessing & driving people crazy.
If you think you are a swell decision-maker, find out for sure. Ask for some feedback. Ask everyone: your boss, peers, direct reports, your assistant, the receptionist. Believe me, they know. Either you are or your aren't.
Asking for feedback is your chance to become even better - if your're good at it. And it's your chance to get good at it if you're not.
Try this: ask at least three of your key employees to specifically describe your decision making style...in writing. Just like on 'Law and Order, put them in a room with a yellow pad and ask them to start writing. No talking. Implore them to be candid and really level with you. Ask what works and what doesn't.